Canada should exclude Huawei from 5G based on US advice, says former diplomat
NEWS ANALYSIS
Canada's foreign policy faces stiff tests on several fronts, and the way forward begins with a better appreciation of the United States, according to former Canadian diplomat Colin Robertson, vice president and fellow at the Canadian Global Affairs Institute.
"We're moving into a different kind of global situation," Robertson said.
Canada has benefited from a rules-based global system, which has allowed it to participate as a middle power. It has always placed value in multilateral fora, but going forward, alliances with heavy U.S. involvement will be invaluable for Canada in achieving its foreign policy goals, says Robertson. These include North American Aerospace Defence Command (NORAD), the Canada-United States-Mexico-Agreement (CUSMA), and the Five Eyes intelligence network.
For Canada, the immediate foreign relations problem stems from an angry China after the lawful arrest of Huawei executive Meng Wanzhou last December in Vancouver in response to a U.S. extradition request.
Just after U.S. Vice President Mike Pence visited Canada's Prime Minister Justin Trudeau on May 30, China's foreign ministry warned Canada to "take immediate actions to correct its mistakes" and not to assist the United States.
In a move widely seen as retaliation for Meng's arrest, the Chinese regime has arrested two Canadians—Michael Spavor and Michael Kovrig—for allegedly threatening its national security. It has also restricted Canadian exports of canola and pork and is warning of further consequences.
"Focus should be squarely on securing maximum US assistance on China," tweeted David Mulroney, former Canadian ambassador to China, on May 30,
Intelligence Alliance
The challenge currently facing the Five Eyes—composed of the United States, Britain, Australia, New Zealand, and Canada—is achieving consensus on Huawei technology in their 5G networks.
The United States is steadfast in warning its allies not to use Huawei infrastructure for their 5G networks, fearing that the Chinese communist regime could spy on them, which would also put the United States at risk if it kept sharing intelligence. The Canadian government has so far said it is waiting for the conclusion of a national security review before making a decision.
Robertson disagrees with the Canada's approach.
"Because the United States has taken a categorical position on this, it is more important for us to maintain that relationship with the United States, and so therefore I say [the government should] exclude Huawei," Robertson said.
The lure of Huawei is that it is less expensive than offerings from other providers. But at what cost if national security is compromised and if the infrastructure then needs to be dismantled and rebuilt? In addition, for Canada, it is about maintaining access to Five Eyes intelligence.
Philip Lind, vice chairman of Canada's biggest telecom company Rogers, agrees that Huawei is a threat to Canada and should be banned from supplying infrastructure for 5G networks.
"It's not worth the money because we will lose so much more in terms of access to U.S. markets, U.S. intelligence, and the whole security world," Robertson added. "I'd say, because of the national security argument, we should go along with the U.S. on this."
Friends to the South
Canadians like to think they understand Americans and vice versa, but both are wrong, says Robertson, adding that there aren't many experts on the United States in Canadian research institutes or universities who can provide advice.
About 75 percent of Canada's trade is with the United States, but the reverse is less than 20 percent, so the relationship is asymmetric; however, the volume of trade is incredibly important to both nations.
Trade ties between Canada and the United States are improving after the elimination of steel and aluminum tariffs, but ratification of the CUSMA remains up in the air.
"It is in the national interest of the U.S. to have access to Canada and Mexico," said Robertson, who believes that the required number of Democrats needed to pass the bill will eventually be reached. "The economics are very clear."
The CUSMA would solidify the ties between Canada and the United States, which Canada seeks, along with international support, in the face of China's aggression.
"We have our occasional differences, but at our core, both of our nations share a love for freedom," Pence said during his visit to Ottawa. "The U.S. has stood strong with Canada on the unlawful detention of the two Canadians. The prime minister and I spoke about it extensively."
Some pundits have opined on how Canada should stand up to China, and others have been criticized for suggesting that Canada should appease China. Regardless, it is in Canada's best interest to be a reliable partner to the United States and its international allies, says Robertson.
Defence Spending Falls Short
With aggressive intentions from nations like Russia, North Korea, Iran, and China, national security and defence are becoming vital. The United States is letting Canada know it. Foreign policy experts say Canada has had a free ride for decades. Robertson says it is in Canada's best interest to spend more on defence.
The United States has made it clear that it has done more than its fair share of carrying the load. It easily has the highest military spend of all countries in the world and is among the leaders in military spending as a percentage of GDP. Its 3.2 percent of GDP is more than double Canada's 1.3 percent of GDP.
Related Coverage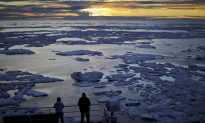 Canada's Lacklustre
Arctic
 Development Invites China's Ambition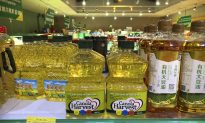 How Canada Could Stand up to China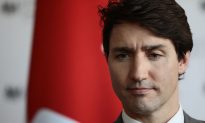 Survey Shows Canadians Unsatisfied With Trudeau's Handling of China Tensions
With military spending comes credibility. Regarding the Arctic, the United States would not question Canadian sovereignty if Canada backed its claims more seriously, says Robertson.
"Americans keep telling us this: If you claim sovereignty, then exert it," he said, adding his voice to those who say Canada should establish naval bases up North.
More Action, Less Talk
The art of foreign policy is about knowing where, as a middle power, Canada can make an impact and where it should not sermonize. It has made notable contributions, like taking a leadership role in the Lima Group to push for legitimate rule and democracy in Venezuela in the face of the Maduro socialist regime, and working for reform of the World Trade Organization dispute settlement mechanism.
Canada has to "find niche areas where we, in concert with like-minded countries, can effect changes which serve the national interest but also serve the collective interest of the like-minded," Robertson said.
"We're very good at words. We're not so good at putting money where our mouth is."